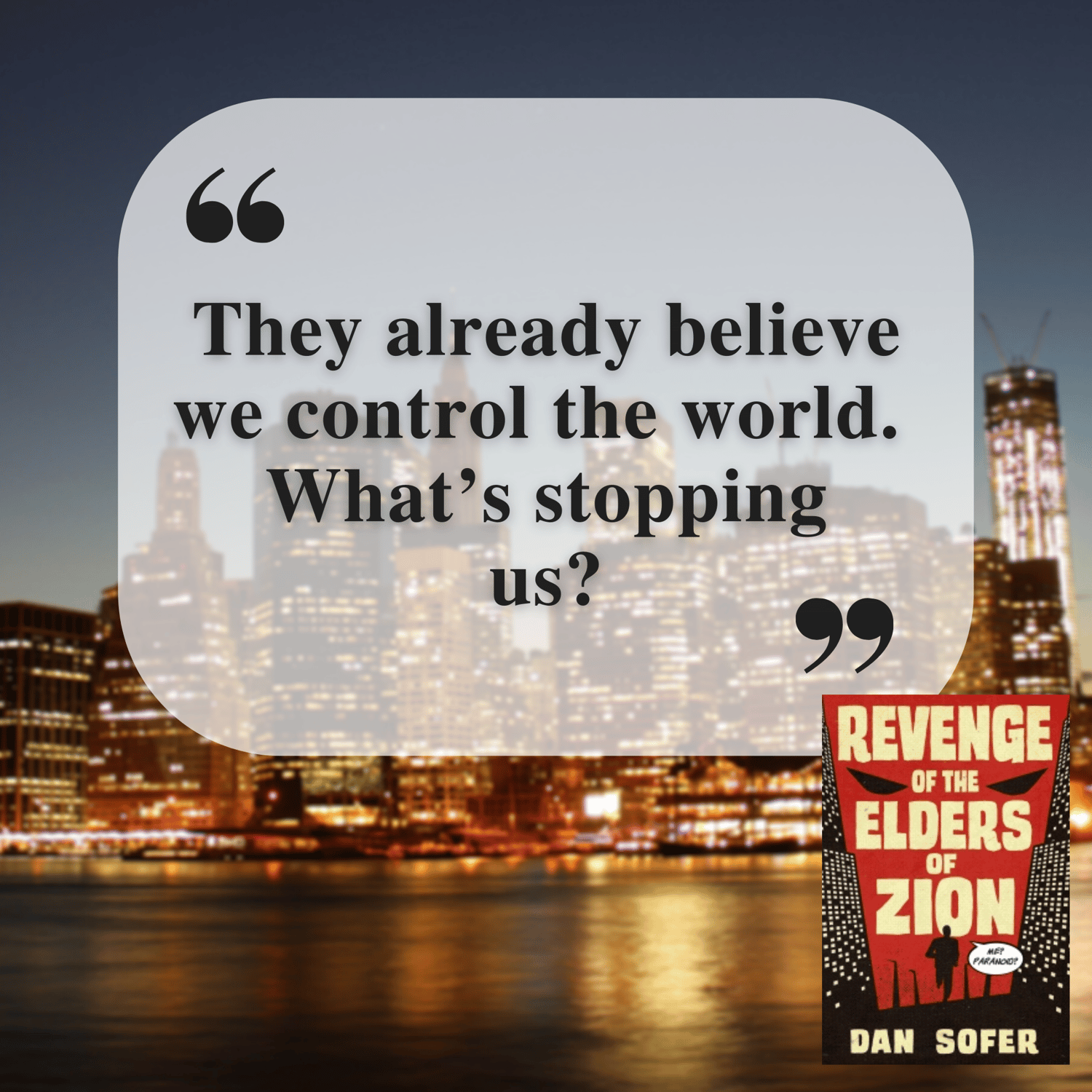 Revenge of the Elders of Zion (Audiobook)
On Sale
Preview
The most infamous secret society that never existed is back...

"Highly recommended!" - The Jerusalem Post

Read by Audie award-winning narrator, Tim Campbell.

The world you know is a lie. Global events are controlled by the Elders of Zion. And David Zelig wants to join them. There's only one problem. The Elders of Zion doesn't exist. It never did. So David rolls his own secret society. But he's not the only vigilante group in town.

With dark forces closing in on every side, the race for survival launches David and his friends from the skyscrapers of Manhattan through the secrets of Imperial Russia to an embarrassing relic from the dawn of Christianity.

Along the way, David will learn about hatred. He will learn about love. And he will discover a very unusual egg. The web of conspiracy he uncovers will boggle the mind.

As time runs out in this zany, high-octane, and deliciously dark comedy thriller, David will face a shocking possibility. Have his good intentions accidentally triggered the worst antisemitic attack on American soil ever?

Praise for the novel:

★★★★★ "Highly imaginative and hugely entertaining. This fast-moving thriller is highly recommended." - The Jerusalem Post

★★★★★ "Very well-written and downright funny. Fans of dark humor will thoroughly enjoy this." - Readers' Favorite

★★★★★ "Da Vinci Code meets Mission Impossible in Area 51... This is a great read, which I devoured at one sitting. Recommended!" - Renaissance Writer

★★★★★ "Targets timely issues while engaging the reader in a wild tale of dark humor and adventure. A thriller that just keeps giving." - Christian Bookaholic

★★★★★ "Dan Sofer never disappoints. His wit and humor shine through his characters... What a fun escape from reality. I especially enjoyed the BIG surprise ending."

★★★★★ "Underneath all the laughter runs a much deeper story... I loved it from start to finish."

★★★★★ "A great read with more twists and turns than a Gordian knot."

★★★★★ "Impossible to put down!"

Get it now!

NOTE: You will receive an email with a link to get your book quickly and easily. Listen using the free BookFunnel app (available for iOS, Android, and Amazon Fire devices), in a web browser, or download the MP3 files and listen on your device/app of choice.